An Email Interface Built-in ODOO Version 11 to V14
The Email Interface Works for Gmail Accounts.
Offers Convenient Gmail Access to ODOO Users.
Built to Offer Entire Mailing Features of Gmail Inside ODOO Platform.
EMAIL LOOK COMPARISON - GMAIL VS. ODOO EMAIL INTERFACE
FEATURES OF WEB-MAIL INTERFACE
You Can Toggle Between Multiple Configured Accounts With Just One Click
Basic Search & Advanced Search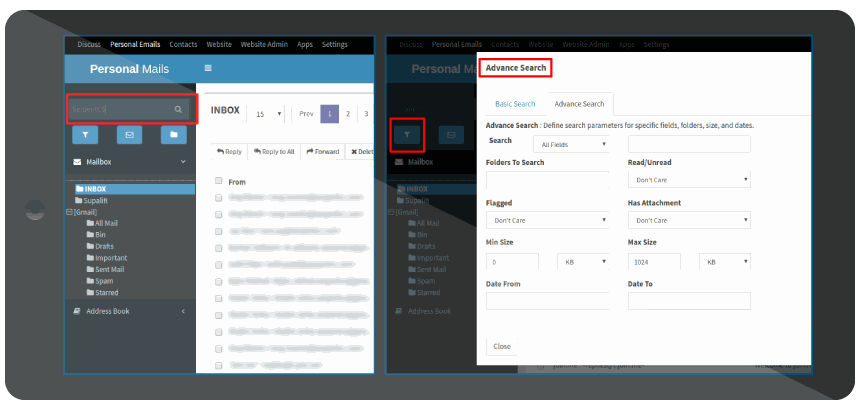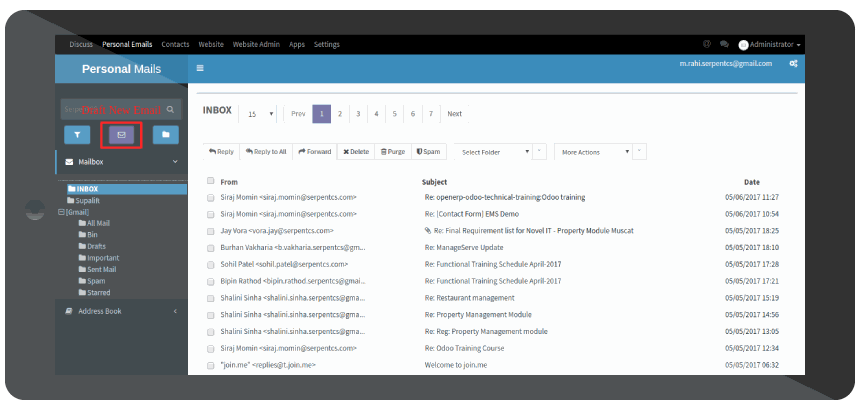 Draft / Compose New Mail
Do a Quick Email to Your ODOO Partner Using Web Mail
Add New Contact
You Can Add New Contact by Filling Required Details Like First Name, Last Name, Company Name, and Email Address
Add New Contact Here and It Will Create Partner in Odoo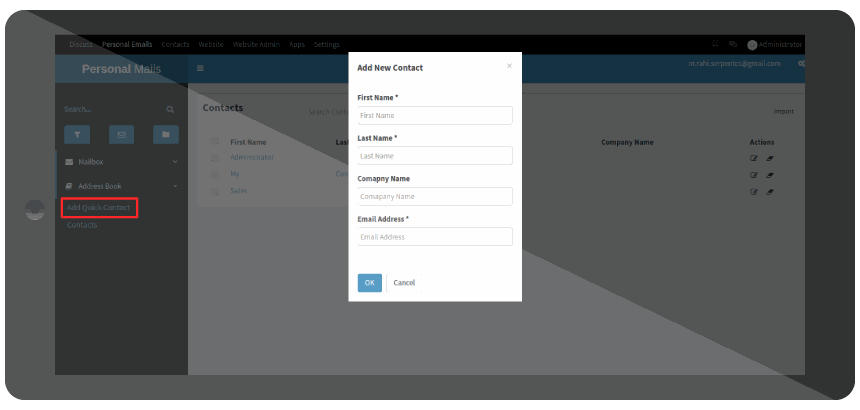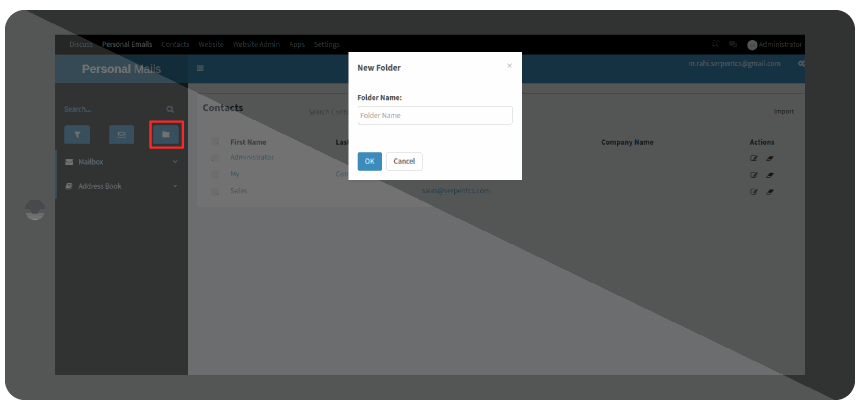 Create New Folder
You Can Create New Folder in Odoo Web Email Interface.
This Helps You to Organize Your Emails More Effectively.
Theme Change
You can change color of your mail interface from provided themes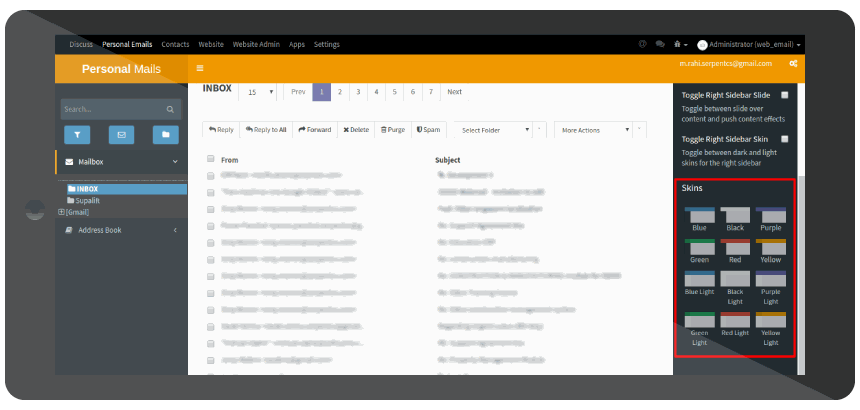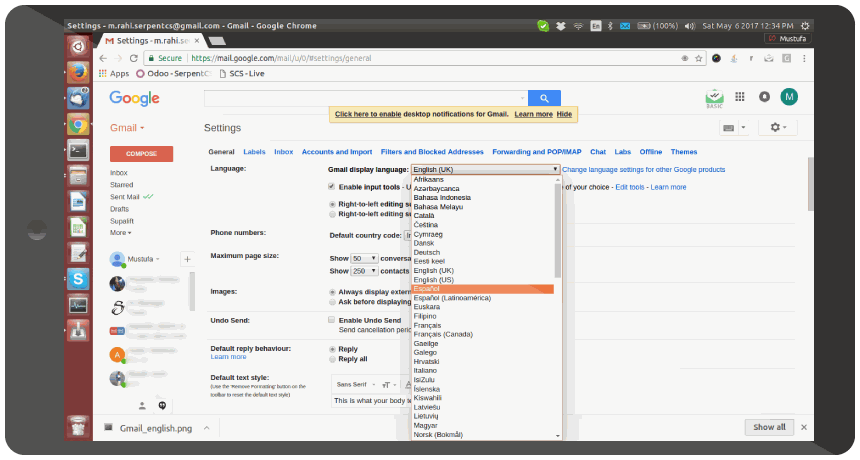 Change the Language From Gmail Settings. Change Default "English" Language to Other Languages. This Will Be Reflected in Your Odoo Web Email Interface.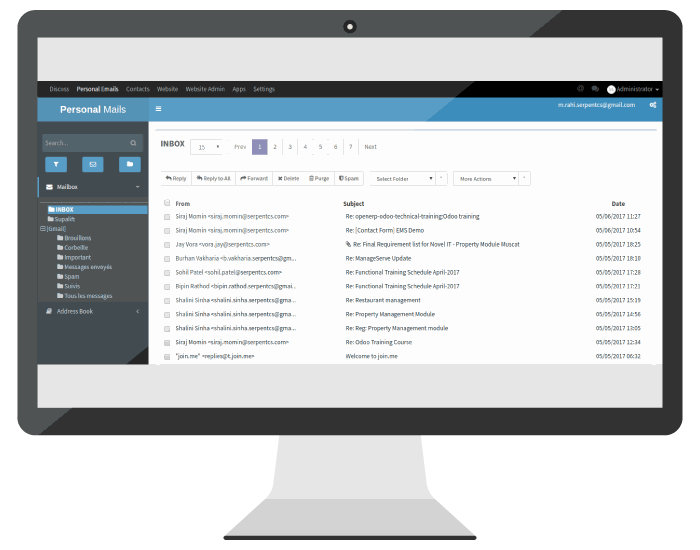 ODOO Email Interface in French
ODOO Email Interface in Chinese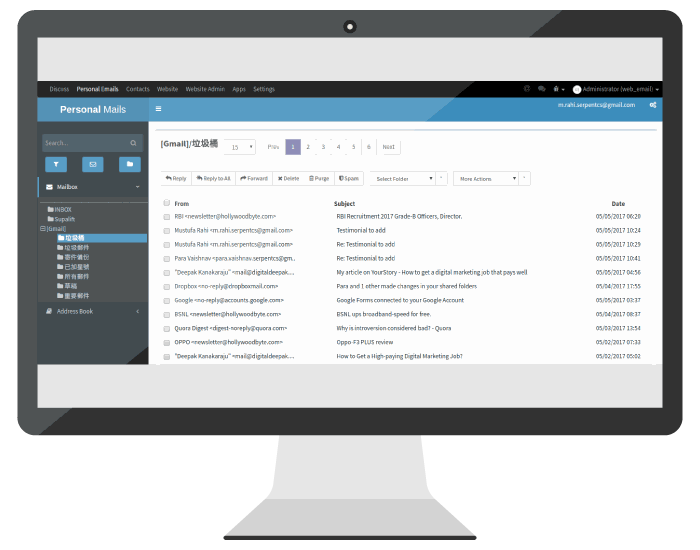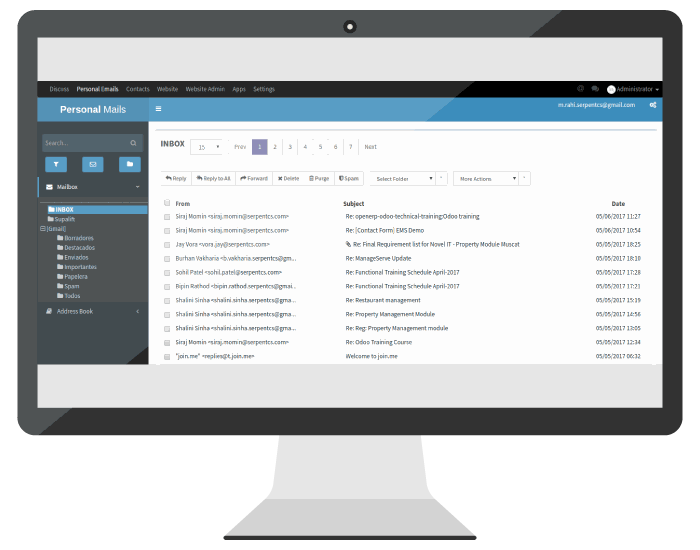 ODOO Email Interface in Spanish
ODOO Email Interface in Italian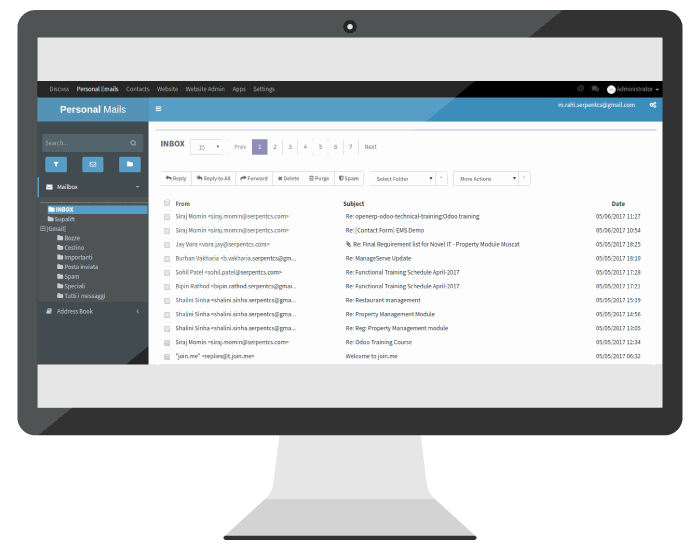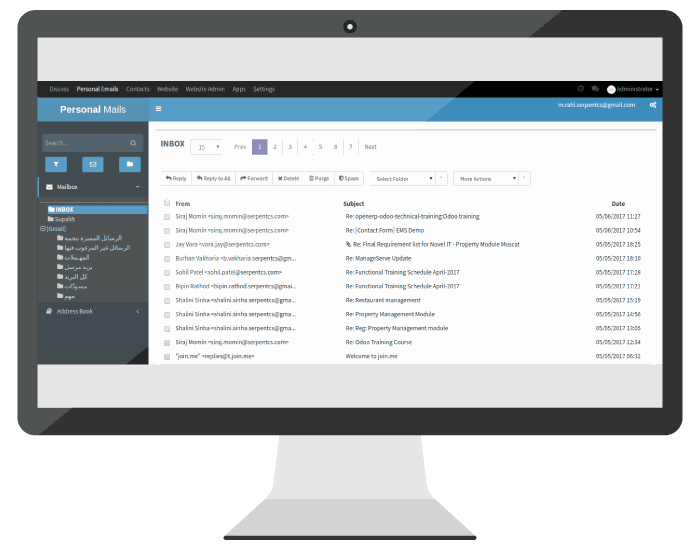 ODOO Email Interface in Arabic (working in Progress)
Note: In Gmail, you can see right to left font display according to Arabic standards. In ODOO web email interface, we will launch this feature soon.