AUTOMOBILE WASH
A Wash Monitoring System
Web / Mobile / Tablet Friendly Intra-net / Internet-based Car Washing Application.
Pre-installed Camera to Monitor the Car Cleaning Activity From Inside (Client) or Outside (Supervisor).
Majority of the audience (40%) are lifetime car owners. Rest of the 60% customers include;
New Car Owners


Old Luxury Car Owners


Sports Car Owners


New & Used Car Dealers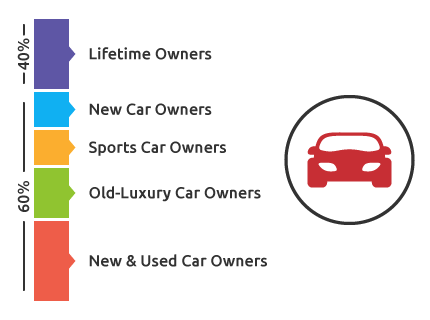 PURPOSE OF AUTOMOBILE WASH APP

Automobile Wash App Is for All Types of Car Owners

You can Select Car Washing Services Through Mobile / Tablet

Monitor Whole Car Washing Activity on Your Device / Tablet

Can Be New/used Car Owners and Dealers, Lifetime Car Owners, Sports Car Owners and Old Luxury Car Owners
For Car Owners
An easy-to-access tablet & mobile based application.
Select the washing requirements according to your needs.
Stay updated with your car cleaning stages through the pre-installed camera.
For Carwash Services Owners
Quick services offering to all customer.
Complete hold on washing process.
Able to view process on screen in camera view.
An easy monitoring system for tablet/mobile.
Settlement process which is a clean whole process for next fresh start.
Elimination of manual errors.