Legal Practice Management Software Video Journey
Here is a series of videos explaining about a smart solution specifically developed for Law Firms, Legal Advisors & Consultants. Let's start with the 1st video to get to know about SerpentCS & its LawERP / Law-Firm Management Solution.
Customer Relationship Management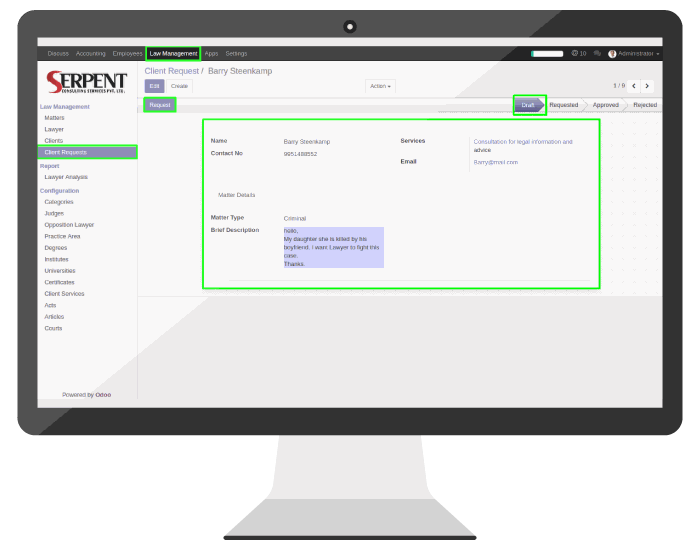 CRM in Law ERP
Create Client Request in the System.
Admin Can Approve the Client Request.
Automatic Client Record Is Generated When Admin Approves the Client Request of That Client.
Matter Management in Law ERP
Keep Track of the Your Matters.
Keep Track of Each Trial Related to Your Matter.
Easy to Keep Tracking of Evidence of That Matter.
Manage Dates Related to Your Matter With Law ERP Software.
Also, Manage Document Which Is Related to That Specific Matter.
Just Need to Open Matter and Everything Related to That Matter Are Shown in One Place.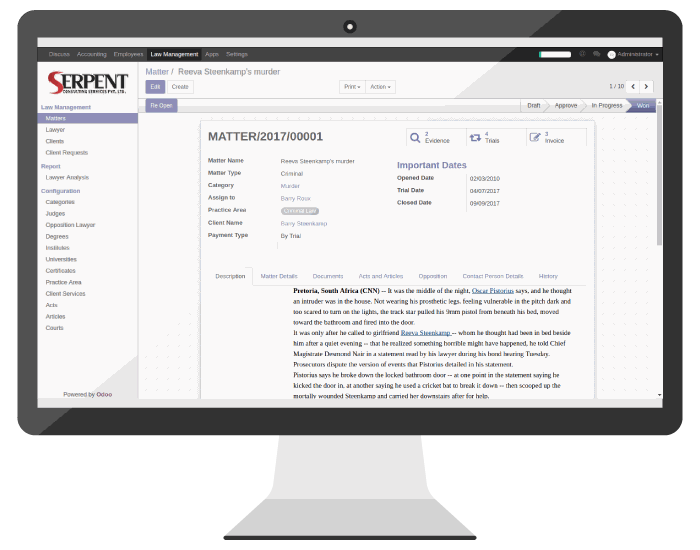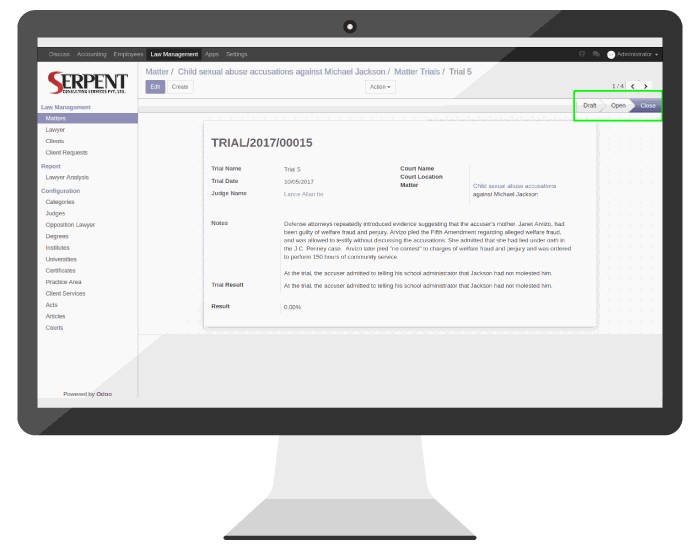 Trials Management in Law ERP
Manage All Trials of That Matter in Trials Menu.
System Manages Trials Result and Judge of That Trials.
System Manages Stage for Trials Like - Draft, Open, and Closed.
Important Dates Are Also Shown Like - Openings Dates, Trial Date (Upcoming Trial Date), Closed Date, Reopen Date.
Document Management
Easy to keep track of the matter's document.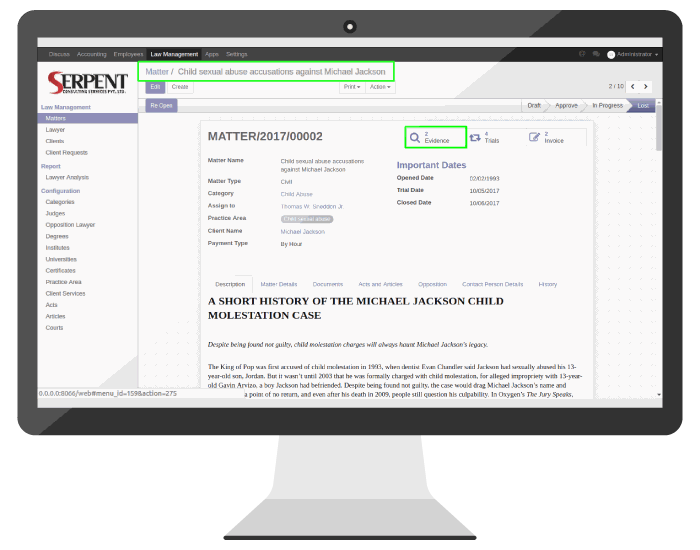 Evidence Mapping
Easy Maintain Track of Matter's Evidence. The Evidence Is Favour or Not Also Managed in This System.
Evidence in Favour or not also managed in this system.
Invoice Management in Law ERP
Three Ways User Can Manage the Invoice:
By Trial - User Can Create an Invoice by Trial.

By Hour - User Can Create Invoice by Working Hour.

By Fixed - Only One Invoice Is Created. The User Can Not Create Multiple Invoices for Fixed Type Matter.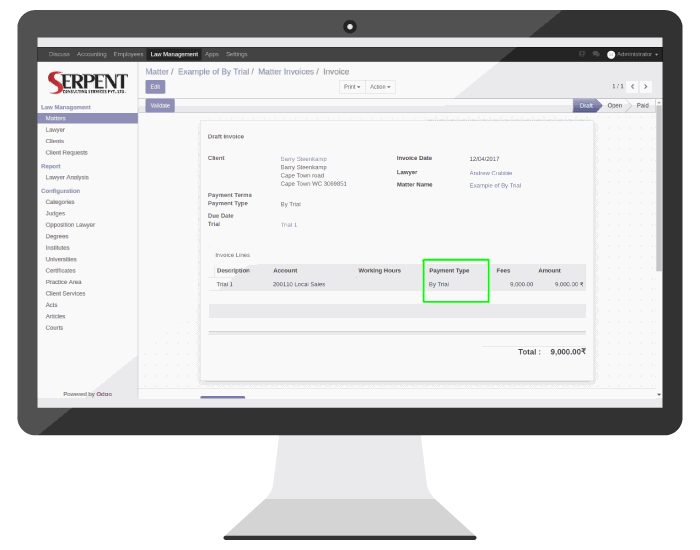 What They Say About SerpentCS Solutions
I wanna thank SerpentCS and its team for LawFirm ERP product and gentle support they have provided.
Product : LAW ERP

Soheib Nour, Jordan