RESTAURANT MANAGEMENT SYSTEM
A Comprehensive and Easy POS for All Your Needs
HOW IT BENEFITS YOUR BUSINESS?

Customer Satisfaction
Deliver in-store customer services and hold their credentials for future reference

Get Accurate Reports
Know how you are doing by getting accurate sales reports

Makes You Versatile
Grow, expand or add new things to your business. POS could be adjusted accordingly

Low Overall Cost
Operates at Very Low Cost, Plus Very Low Maintenance Charges

One Stop Solution
Operates at Very Low Cost, Plus Very Low Maintenance Charges

Increased Sales
Help Understand What Sells Best and Then Select Offerings Accordingly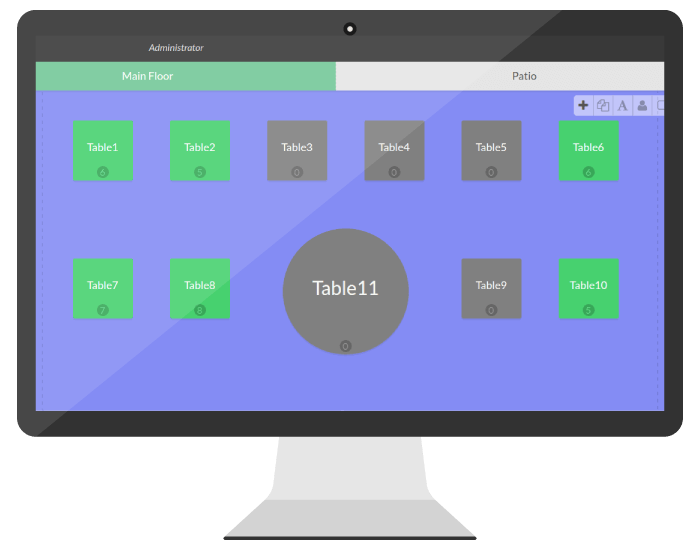 Split/Merge Bills
Add or split two or more bills. Easy billing possible.


Layout of Floor
Get the clear layout of the operational floor.


Easy Modifiers
No tomatoes? no problem, type a message with order & customize the order.


Prints Reports, KOT's
Print multiple KOT/BOT, print reports.


Proper Menu Description
Get details of all the menu items at glance.
Void Bills
Order Canceled? No Problem, Just Void the Bill.
Table Allocation
Allocate Tables to Servers and Track the Work.
Multiple User Login
Different Employees Can Log-in to the System Using Their Magnetic Cards.
Easy Billing
Multiple Currencies Supported and Different Payment Modes Available.
Unified Data
The Unified Data for All Outlets Available.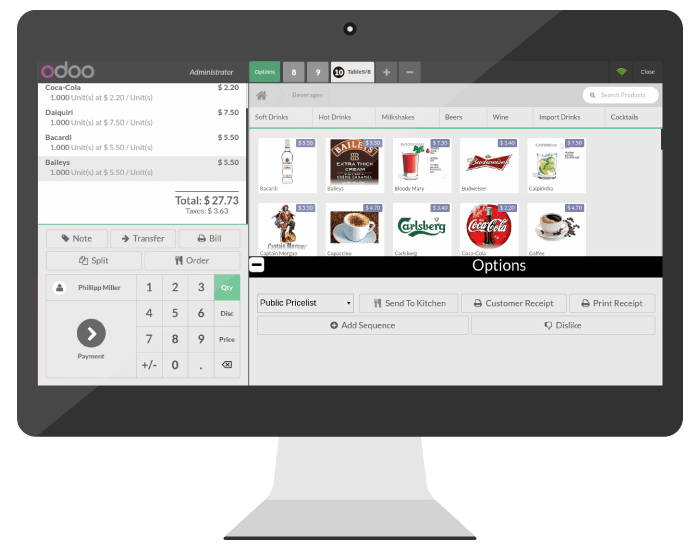 BENEFICIAL FOR STAFF AS WELL!
Fewer Errors - Less Margin for Error, Technology Will Effectively Reduce Human Errors.
Operate From Single Point - Less of Hassle as Operations Could Be Managed From One Point Only.
Know Your Menu - The Information Helps Staff to Get Familiar With the Offerings.
Increased Productivity - POS Eases Operations and Hence Staff Become More Productive.