FIELD SERVICE MANAGEMENT
A Fully-automated System Assigning Field Technicians to Service Calls
A Unique Web-based Odoo System and Mobile App Built With an Aim to Serve on-field Service Requirements by Assigning Work/task to an On-field Serviceman. It Offers an Option to List Down All Your Services Into a Mobile App for Quick and Easy Service Requests. The in-built Reporting System Gives a Complete Overview of the Jobs and Its Progress Status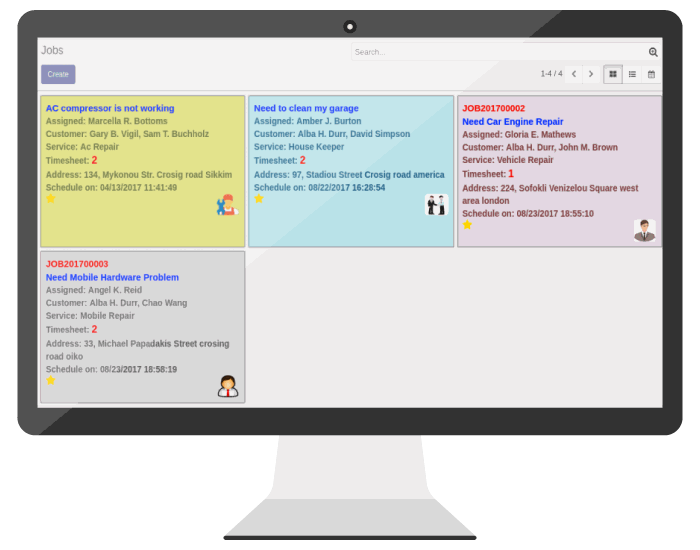 Job Management
Maintains the job requests coming from customers.
Entire summary of each order can be viewed.
Automatic Job Assignment
Assigns job automatically based on the job type and skills of the serviceman.
The area of the job from where the job is originated is also taken into consideration.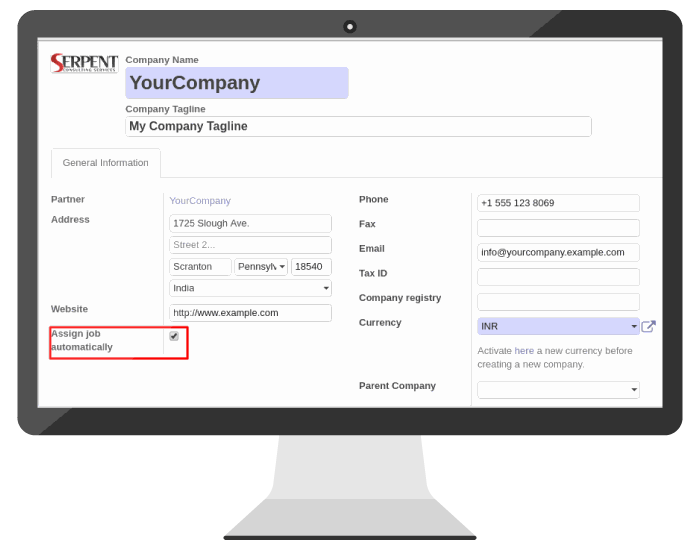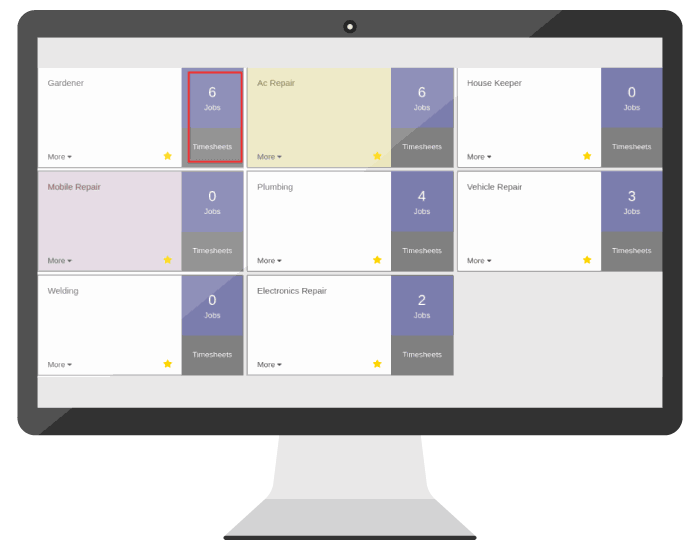 Configure Services
It can be viewed in a mobile application through the separate view.
Configuring and managing all the services provided by your company.
You can add or remove new or old services respectively from backend configuration.
Customer Invoices
Generating invoices from the jobs automatically.
Easy to share with customers through different available channels (email, WhatsApp, and others).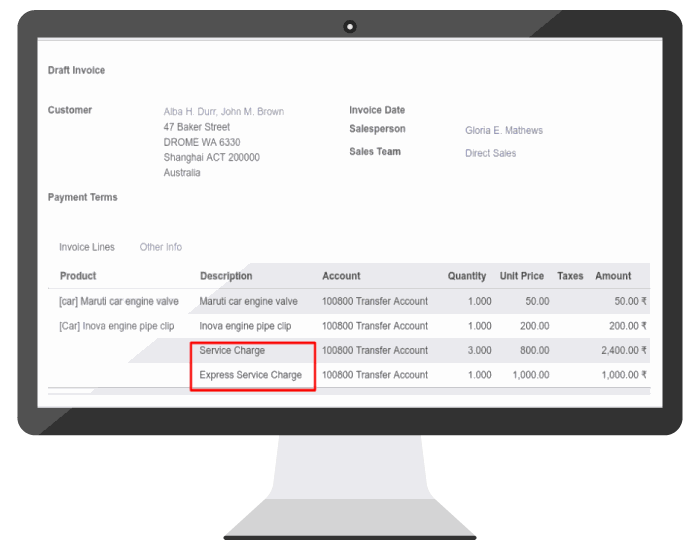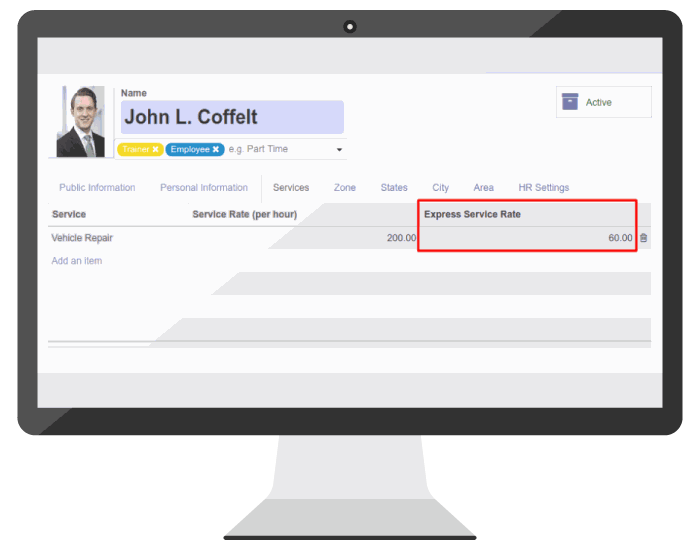 Express Service
In case of urgency, customers can place Express Service request.
An interactive reporting system can be decided by the serviceman.
Charges are automatically added to the invoice.
Localization Configuration
Job allocation is made easier through this data.
Allows easy allocation of serviceman to a particular job.
Salesman configuration is done with respect to its zone, state, city, and area.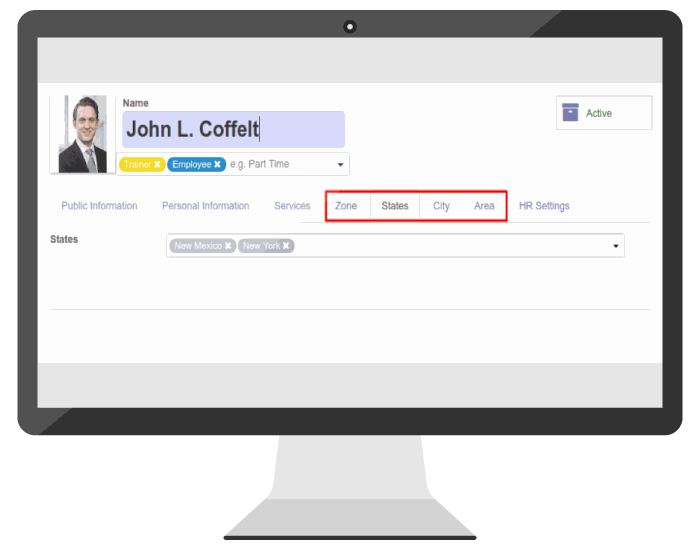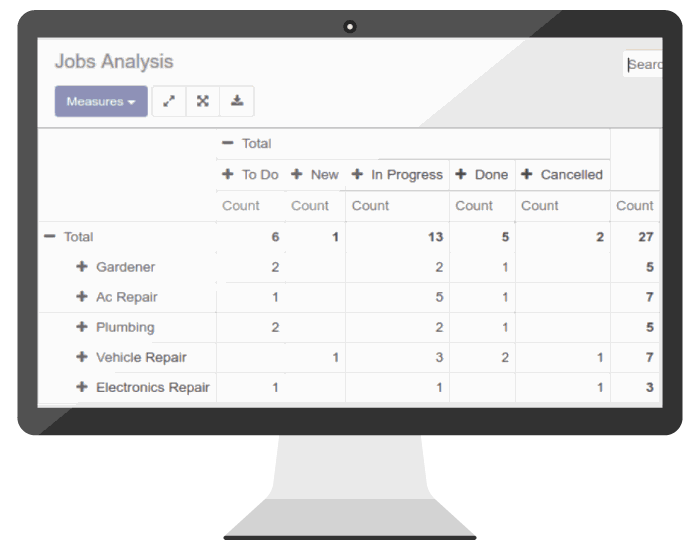 Job Analysis
Easy analysis of services and jobs on the company.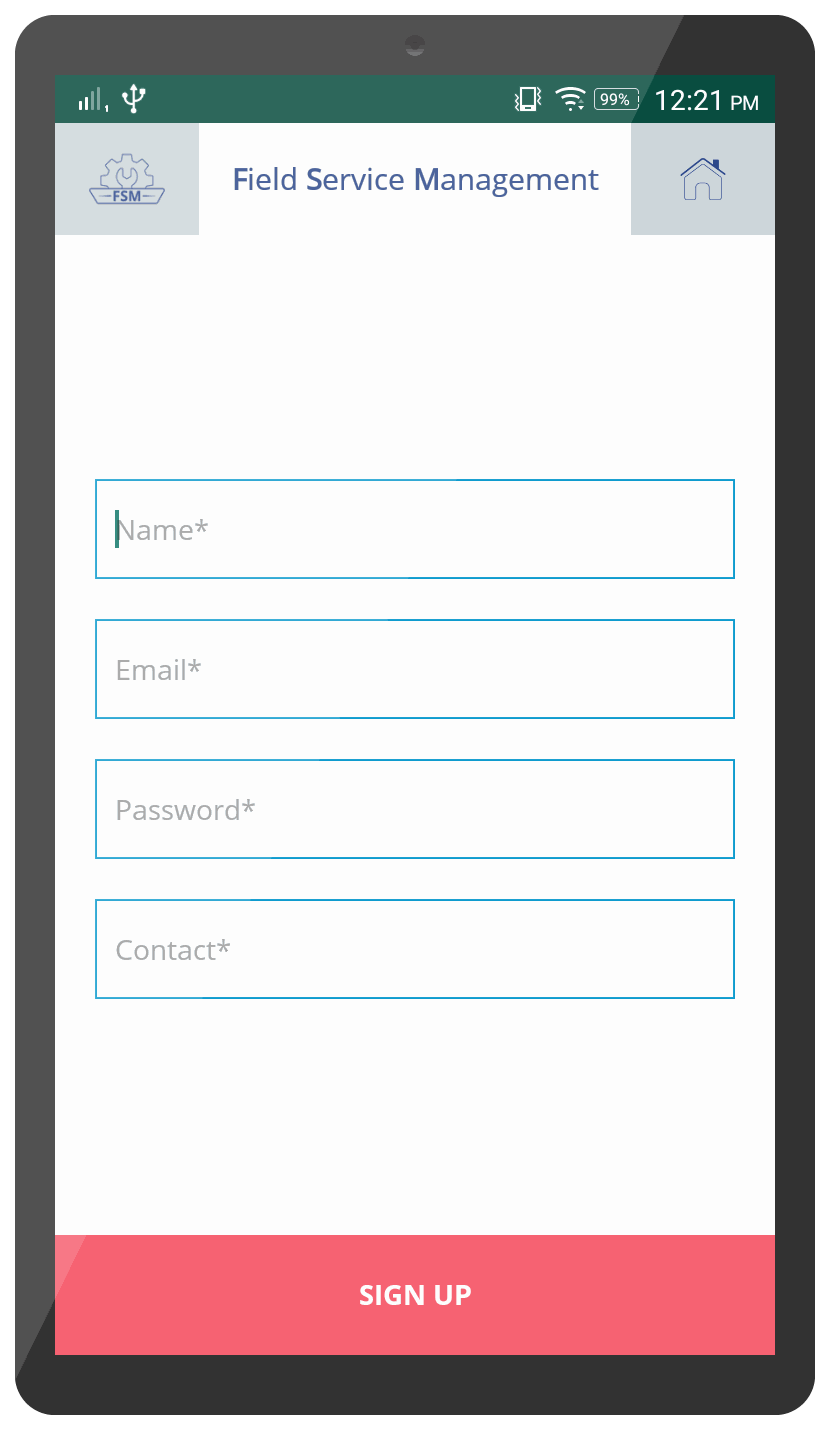 Sign-up Screen
Enter necessary credentials and sign-up in the system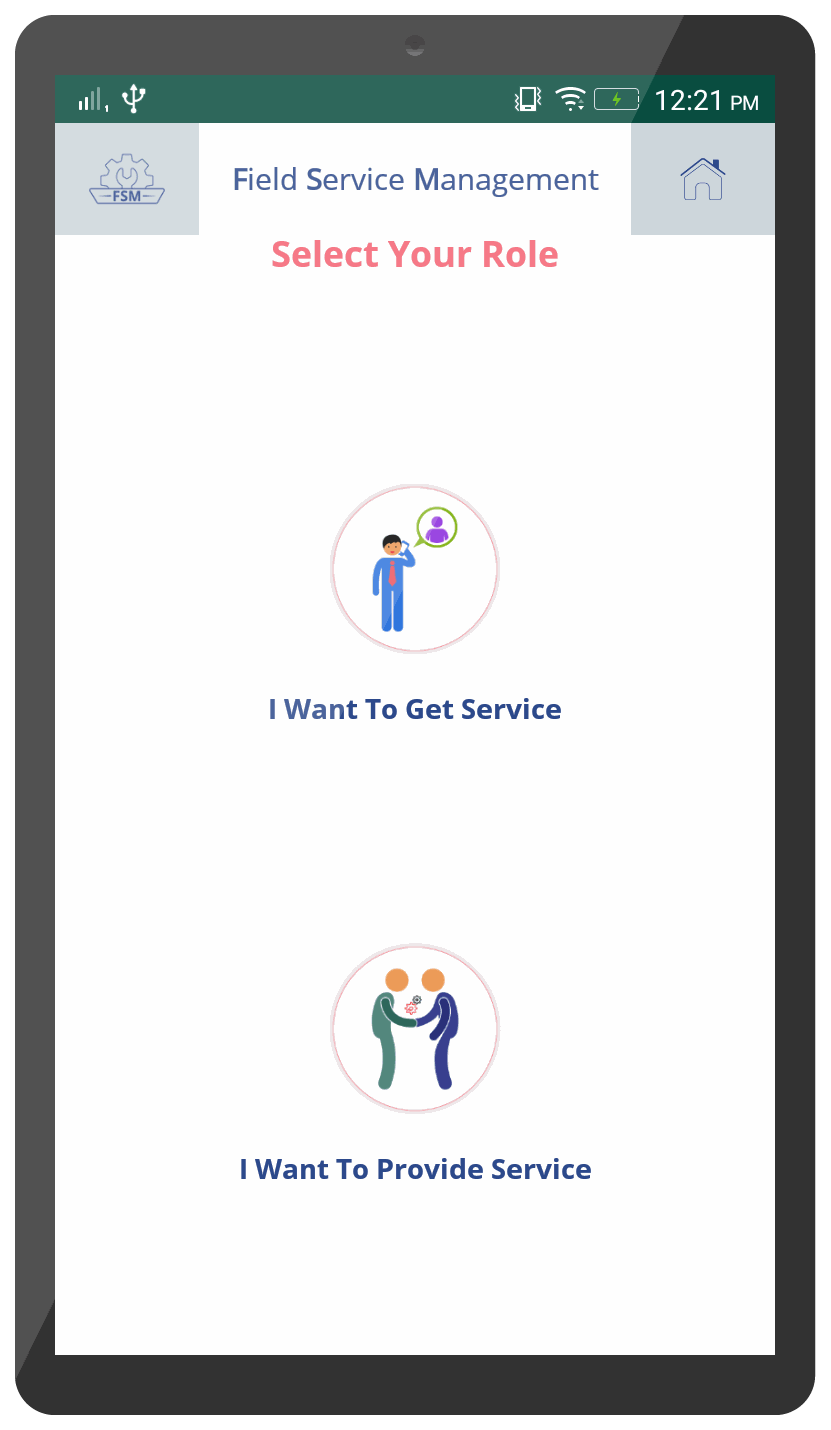 Defining User Role
Select your role as a customer or serviceman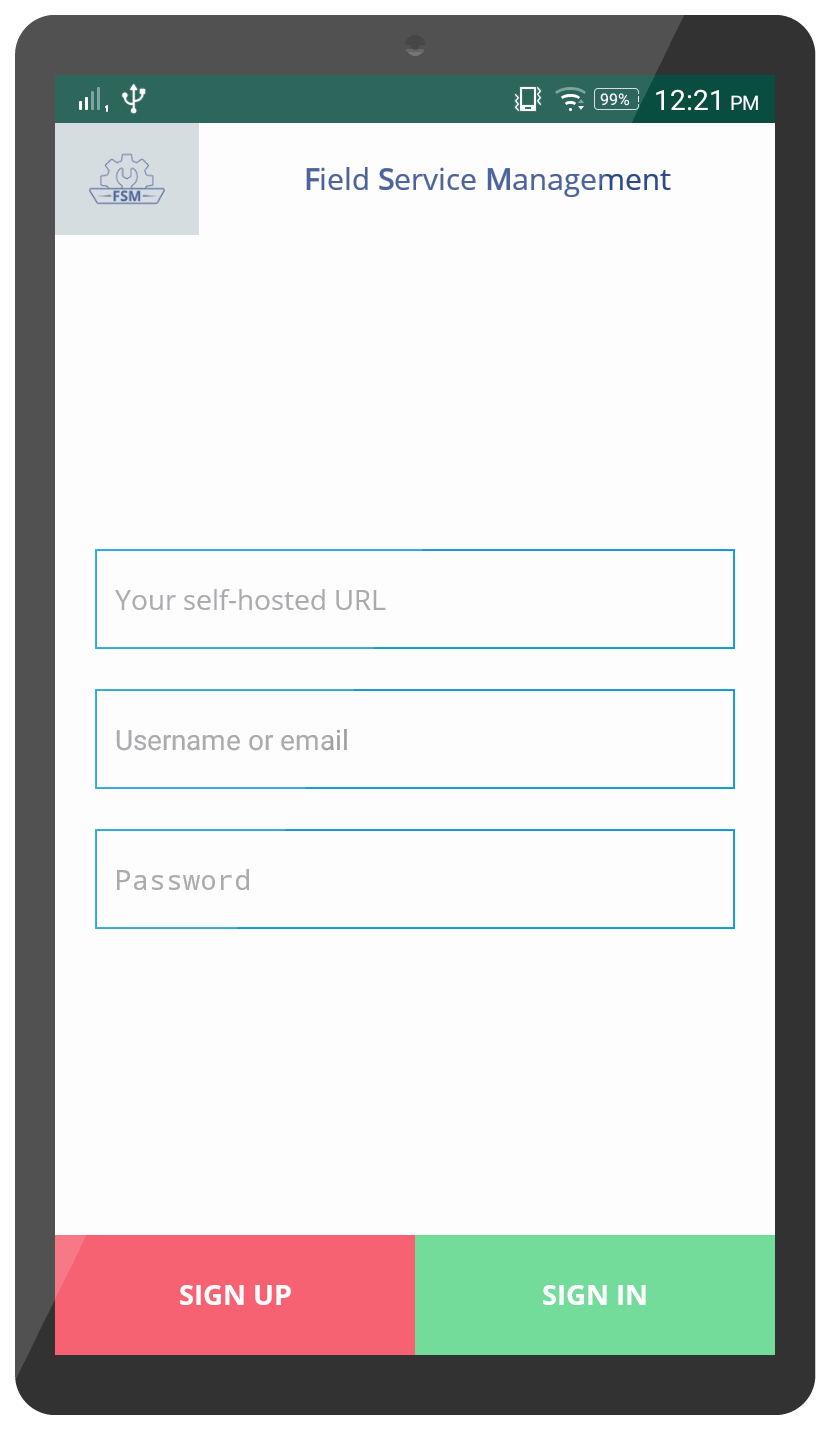 Sign-in Screen
Sign-in into the system
Enter the company URL from where you want the service and other necessary credentials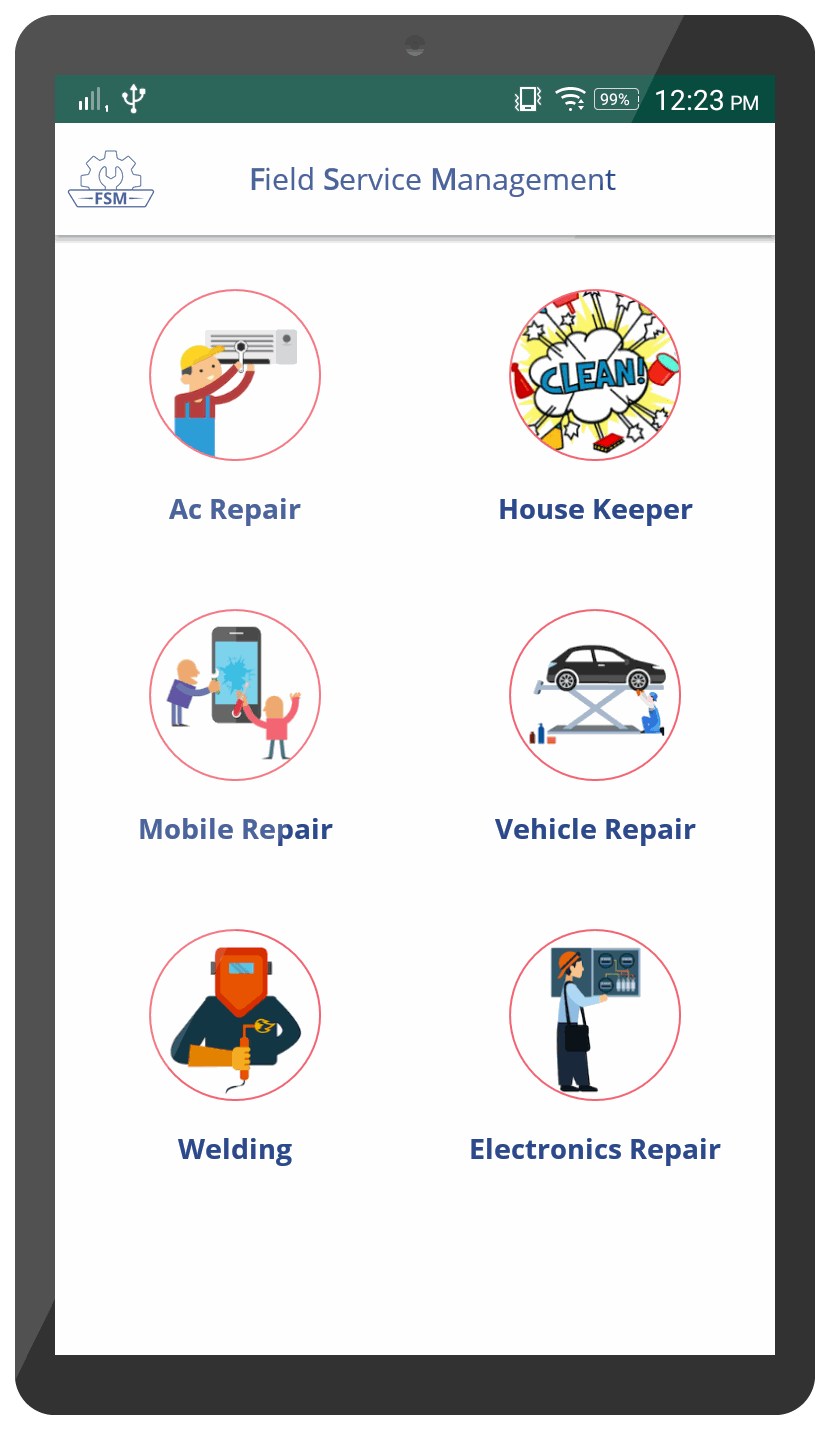 Customer Login
View Service Criteria a company provides
A complete list of services can be viewed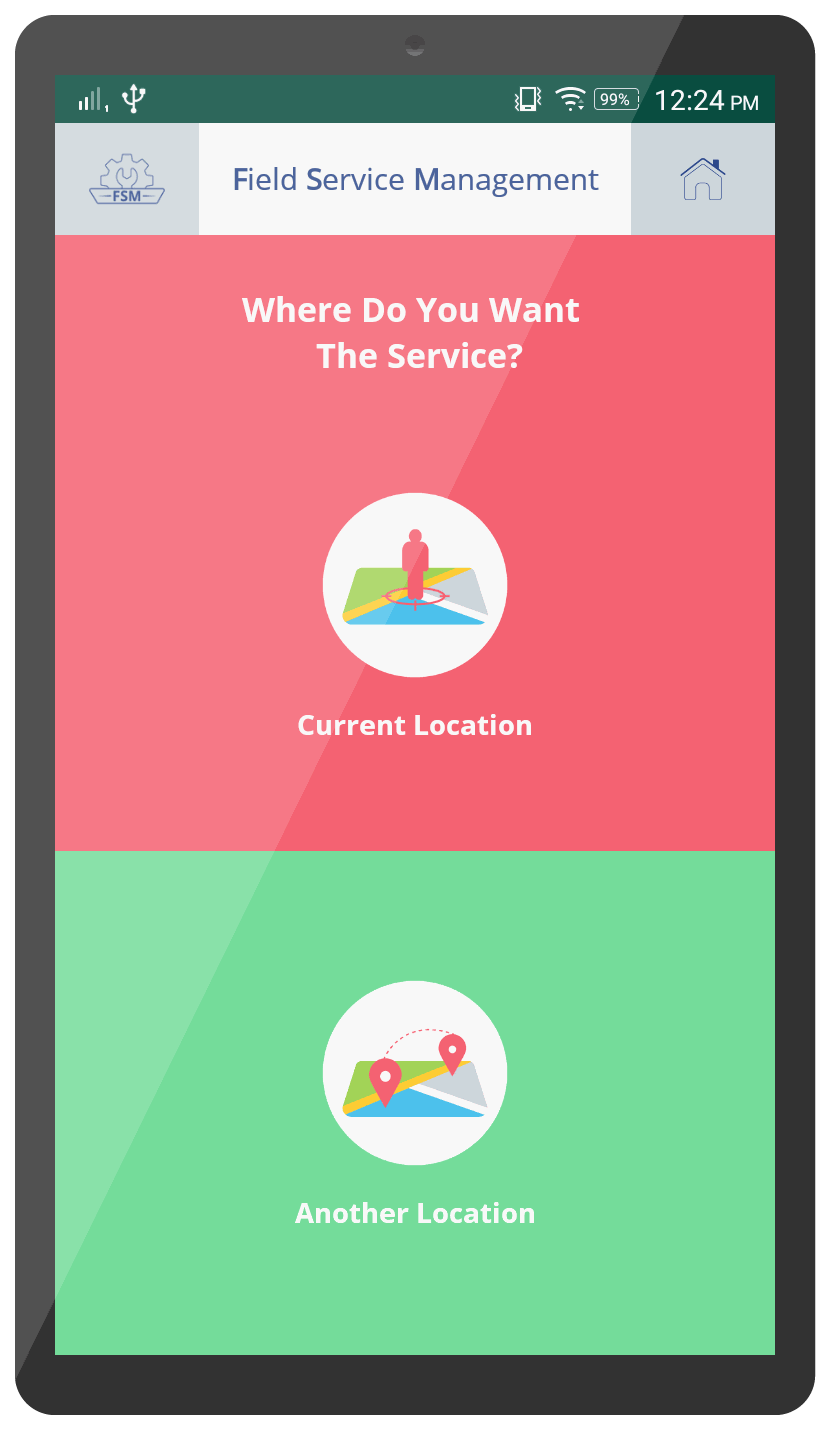 Choose the Location of the Service
Select the location where you want the repair service
Location will be traced through GPS feature helping serviceman with exact service details
All these details are sent to serviceman with just single click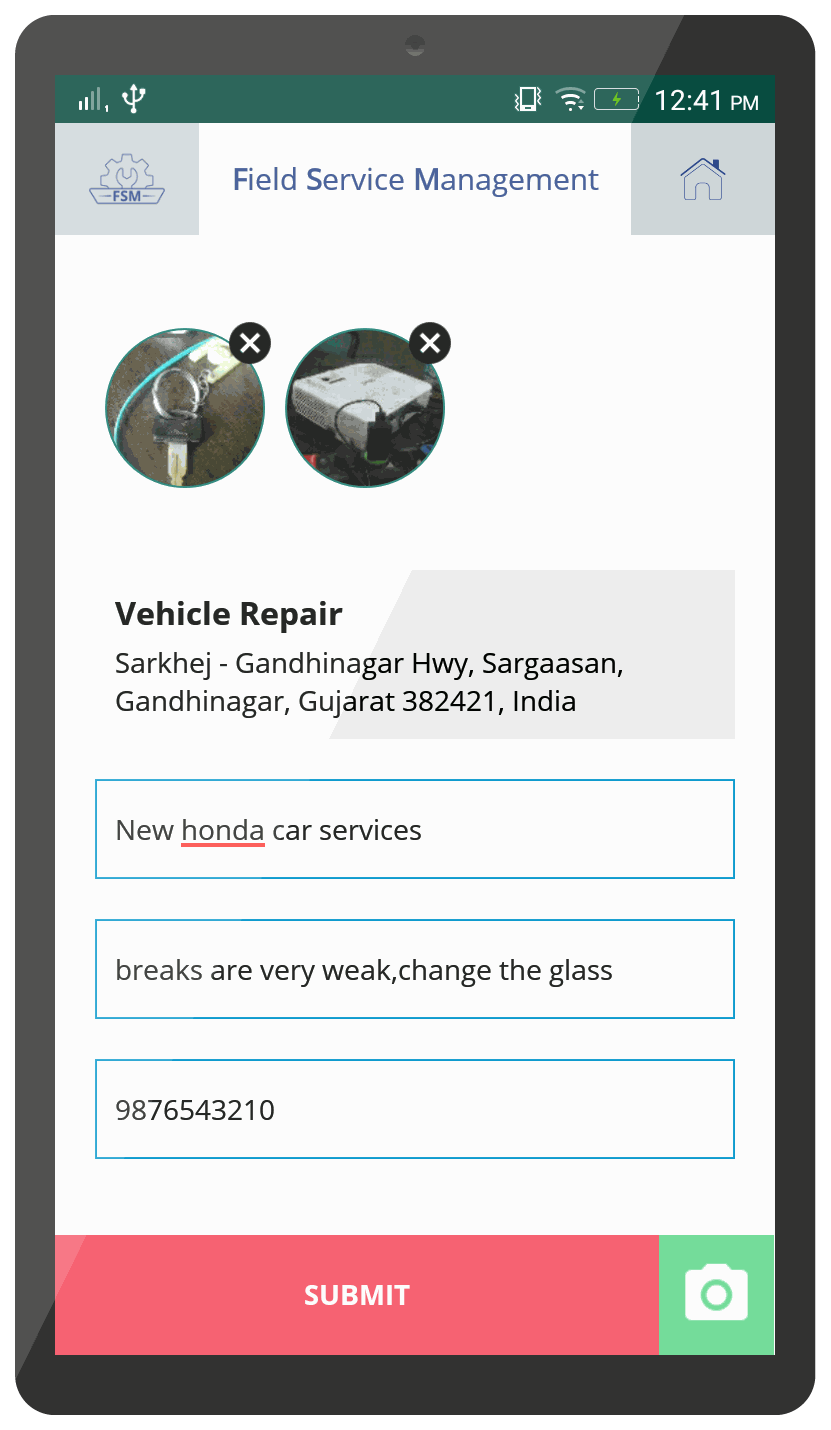 Customer Service Request
Fill up necessary details of service request
Can add pictures if necessary
Upon clicking on Submit button, job will be automatically assigned o serviceman in backend
It will automatically generate a job ID
Each action is tracked from the backend interface of the system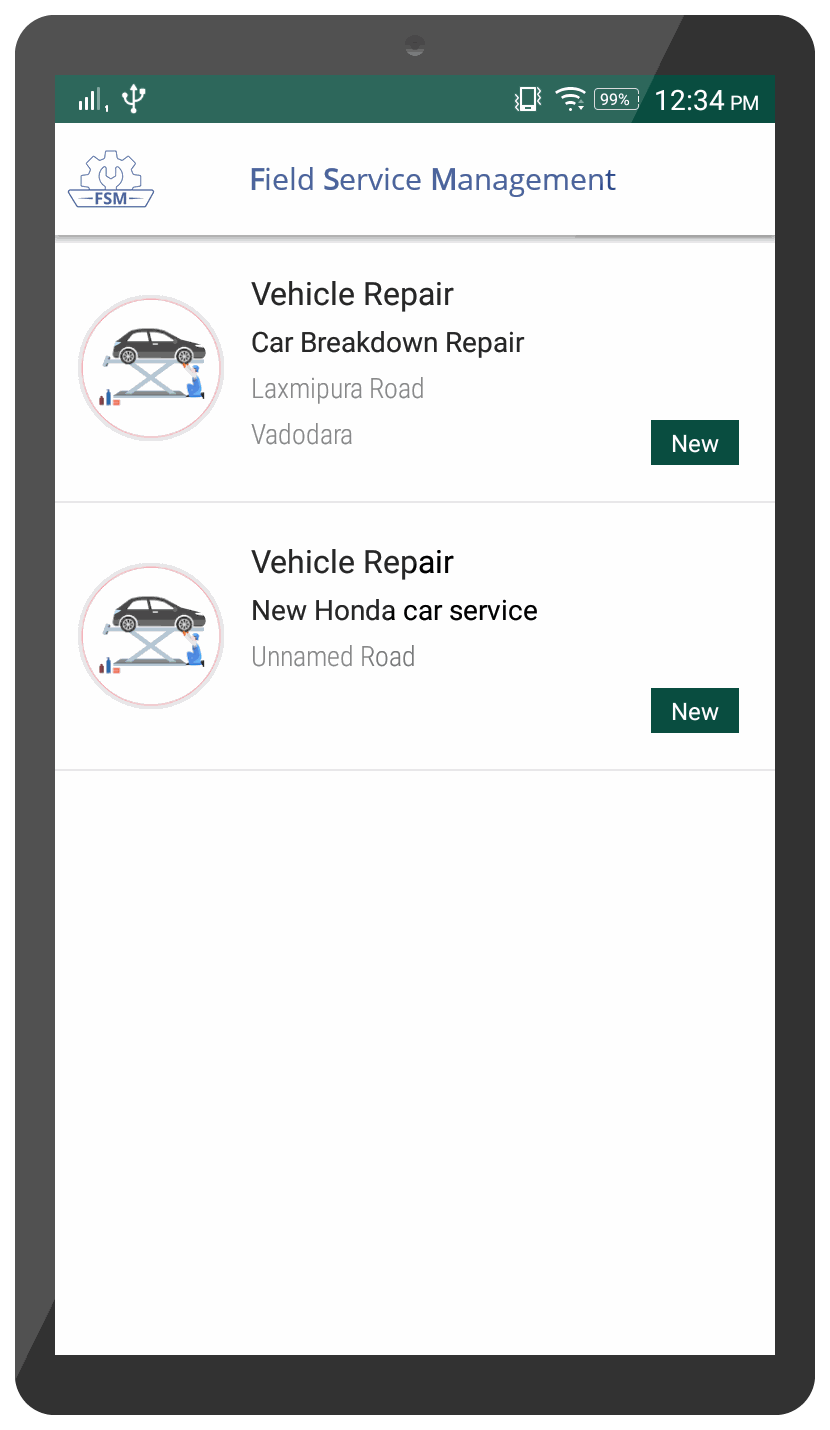 Customer Service Request Progress
View entire dashboard and see your complete service request history
View the stage of the service request- New, To Do, In Progress, Done and Cancelled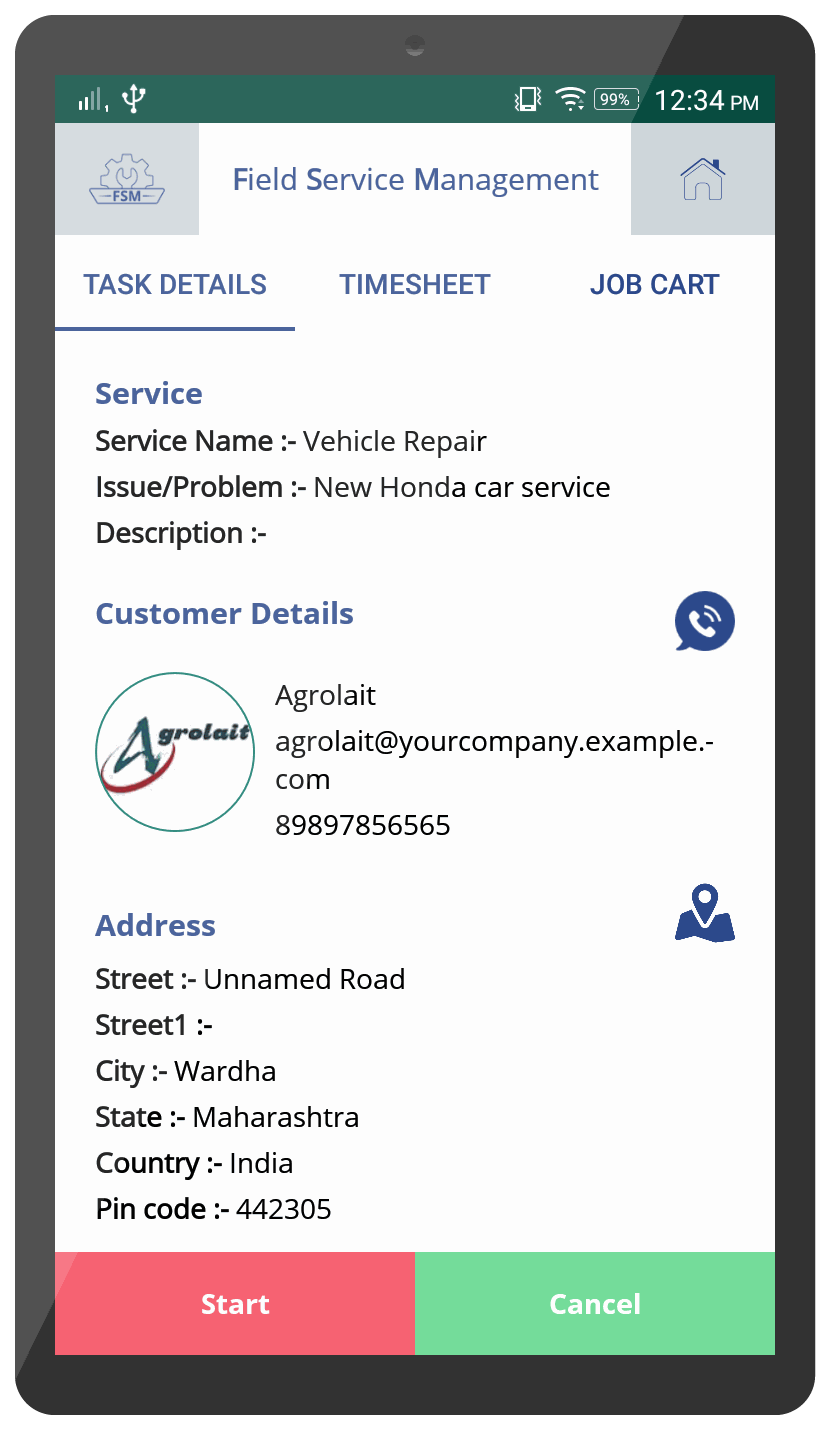 Choose the Location of the Service
View task details, timesheet and job cart for particular task
It has complete details of the task being currently in progress or done in the past


Customer Service Request
Job Cart- contains extra details and its service-cost that is further added to customer invoice
A WALKTHROUGH OF FSM SYSTEM
The Express Service Request Can Be Placed in Case of Emergencies.
Customer Invoice Is Generated Automatically Based on the Service Repairs Done.
Real-time Service Request Placed by Mobile App Goes Hand-in-hand With the Backend System.
In-built Interactive Reporting System Gives Crystal-clear View of Job Requests and Its Progress Status.
Geo Location Feature Helps Customer to Locate the Service Area That Offers Convenience to Serviceman.