ODOO ACCOUNTS
Nothing Will Be Unaccountable
BENEFITS OF ODOO ACCOUNTS

Accurate
Unmatched accuracy, no room for error.

Fast and Reliable
Easy to input information without wasting any time.
History
Have complete history stored in your database?

Speed
Speed up business accounting process.

Invoicing
Create professional invoices and easily track payments.

Stay Updated
Stay organized with ODOO account, know where you stand financially at any time of year.
WITH ODOO ACCOUNTS, WHAT YOU CAN DO?
Be More Productive and Efficient and Hence Save More Time.
Multiple User Login Helps Sharing Details With Your Team.
Easy to Use and Would Eliminate the Need for Hiring Full Time Accounted.
Get All the Financial Updates With Just a Click. The complexity of Handling Financial Details Made Easy.
FEATURES OF ODOO ACCOUNTS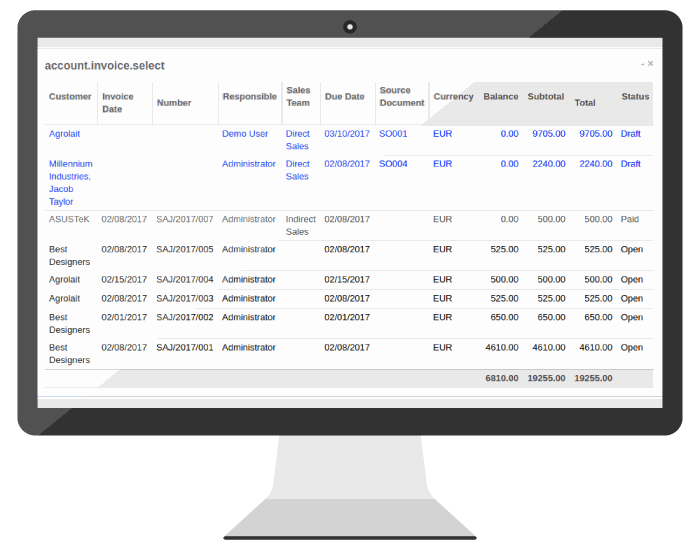 Time Efficient

Fast & easy user interface.
Mobile Accessible.
Reduced data entry.
Automatic generation of invoice.
Manage Net Receivables
Create full-featured invoices.
Supports multiple payments.
Automatically create invoices.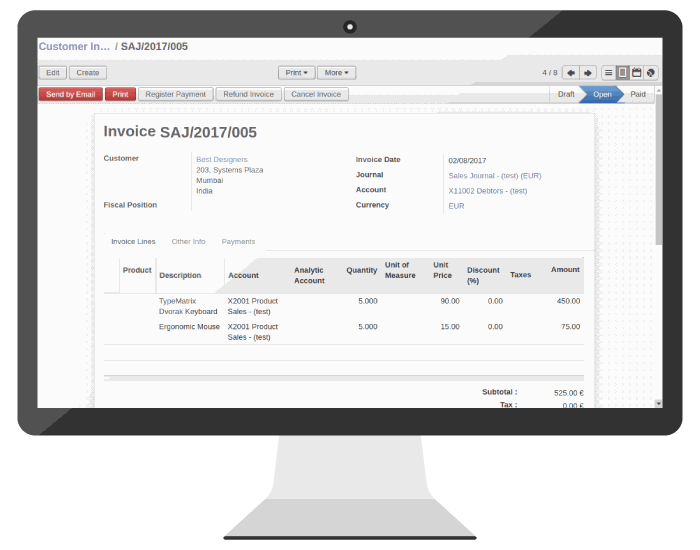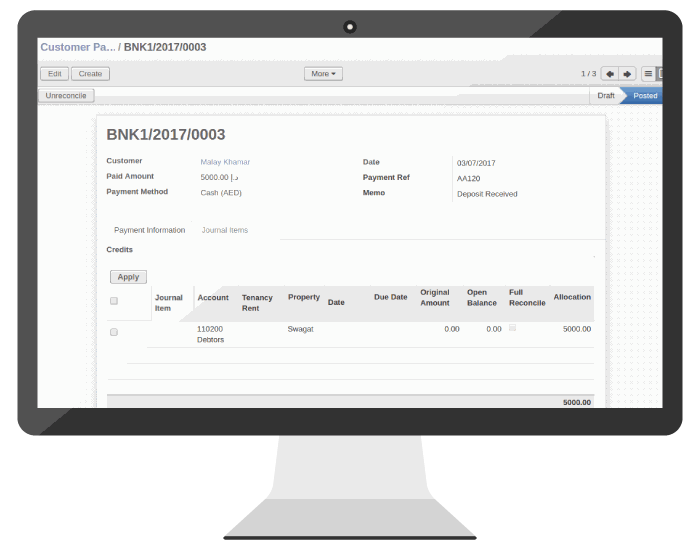 Easy Payments

Supports major payment gateways.
Supports online payment with credit cards.
Get clear reports on customer statements.
Manage Expenses
Track employee expenses, manage validation and reimbursements.
Get forecasting of expenses done.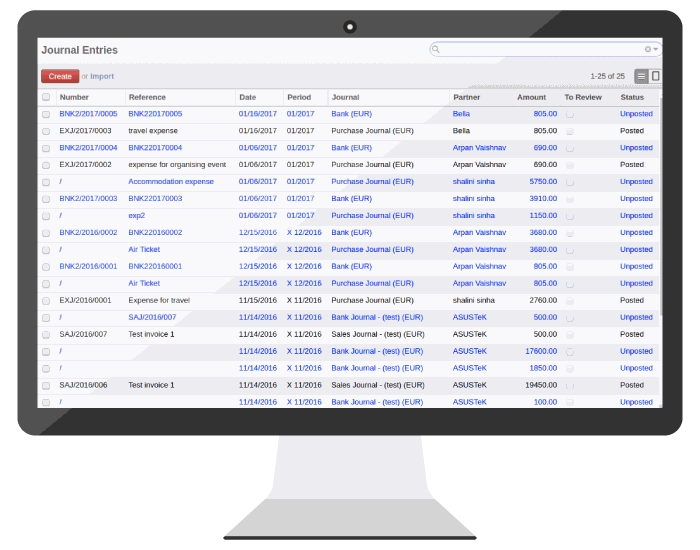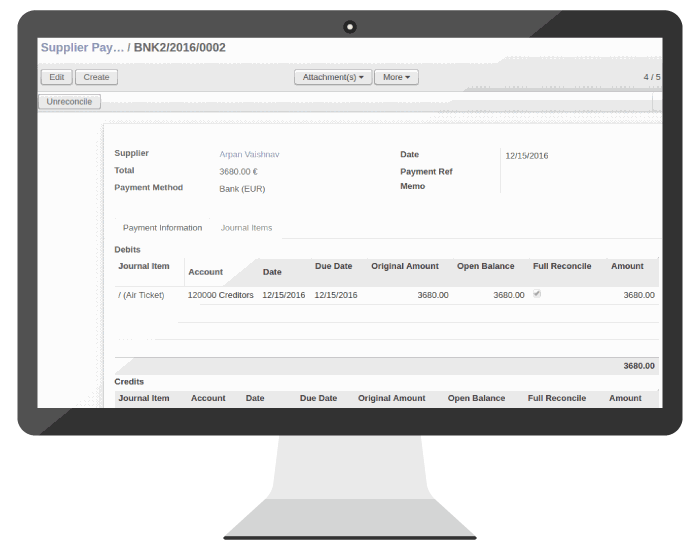 Bill Payments

Print checks in batch in few clicks.
Deposit tickets and keep track of it.
Support your payment flows with optional validation steps.
Reconciliation Made Easy
Comes with smart reconciliation tool.
Audit differences between your accounts and bank statements.
Match most of the invoices automatically and quickly.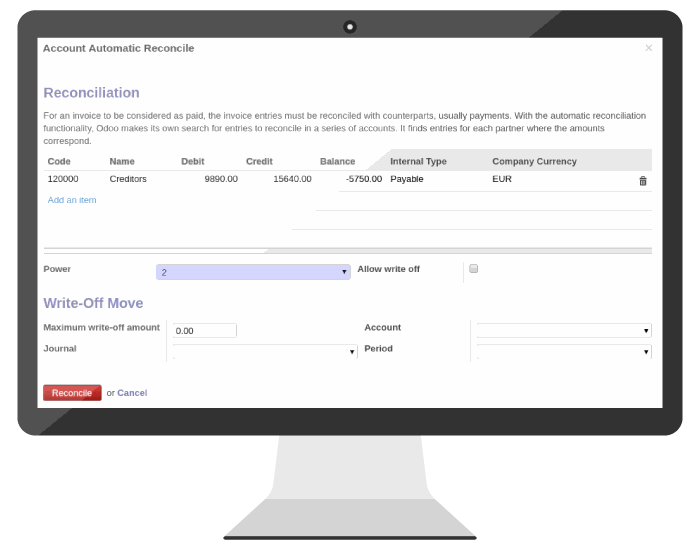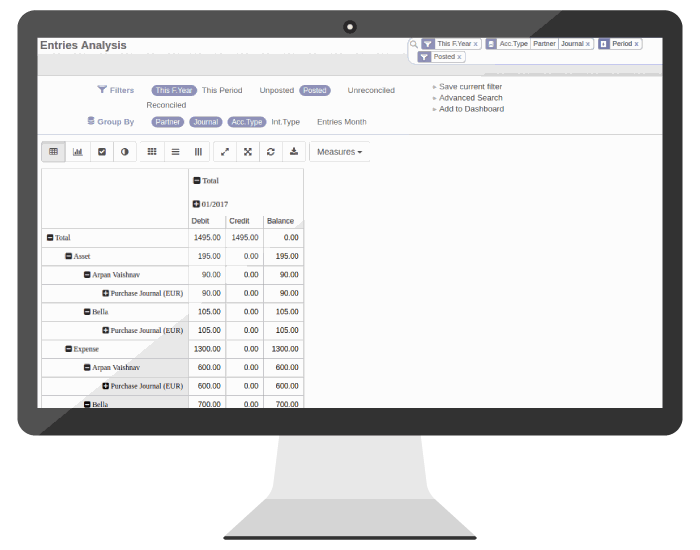 Performance reports
Gets business intelligence reports.
Create your dashboard by assembling custom reports.
Gives you the freedom to annotate any report.
Automatic generation of invoice.
Assets and Revenues
Track assets, depreciation and generate amortization entries automatically.
Manage multi-year contracts, automate different revenues.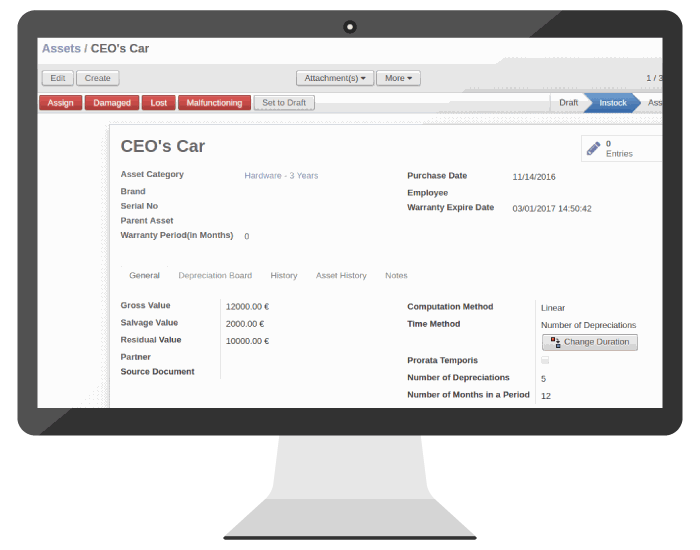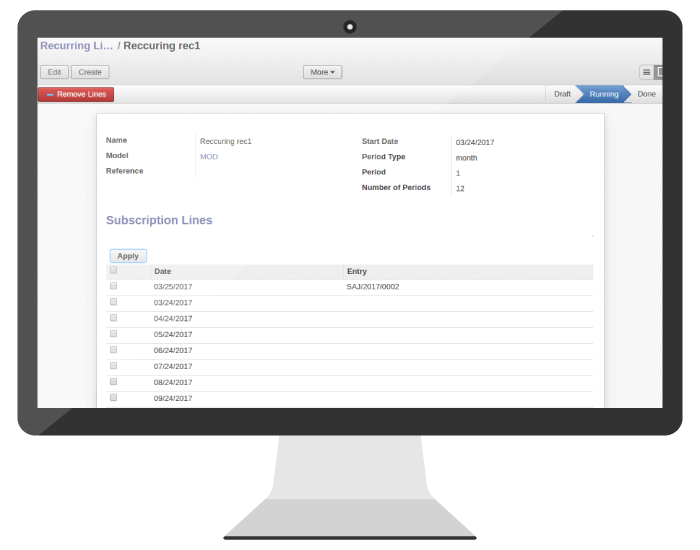 Subscriptions
Manage subscription and recurring revenues easily.
Manage multiple subscription plans.
The customer can change their plan order through separate customer portals.